That is what Rune Abrahamsen of Moelven Limtre AS and nine other experts will define this Sunday in Sydney at an international workshop on tall timber buildings.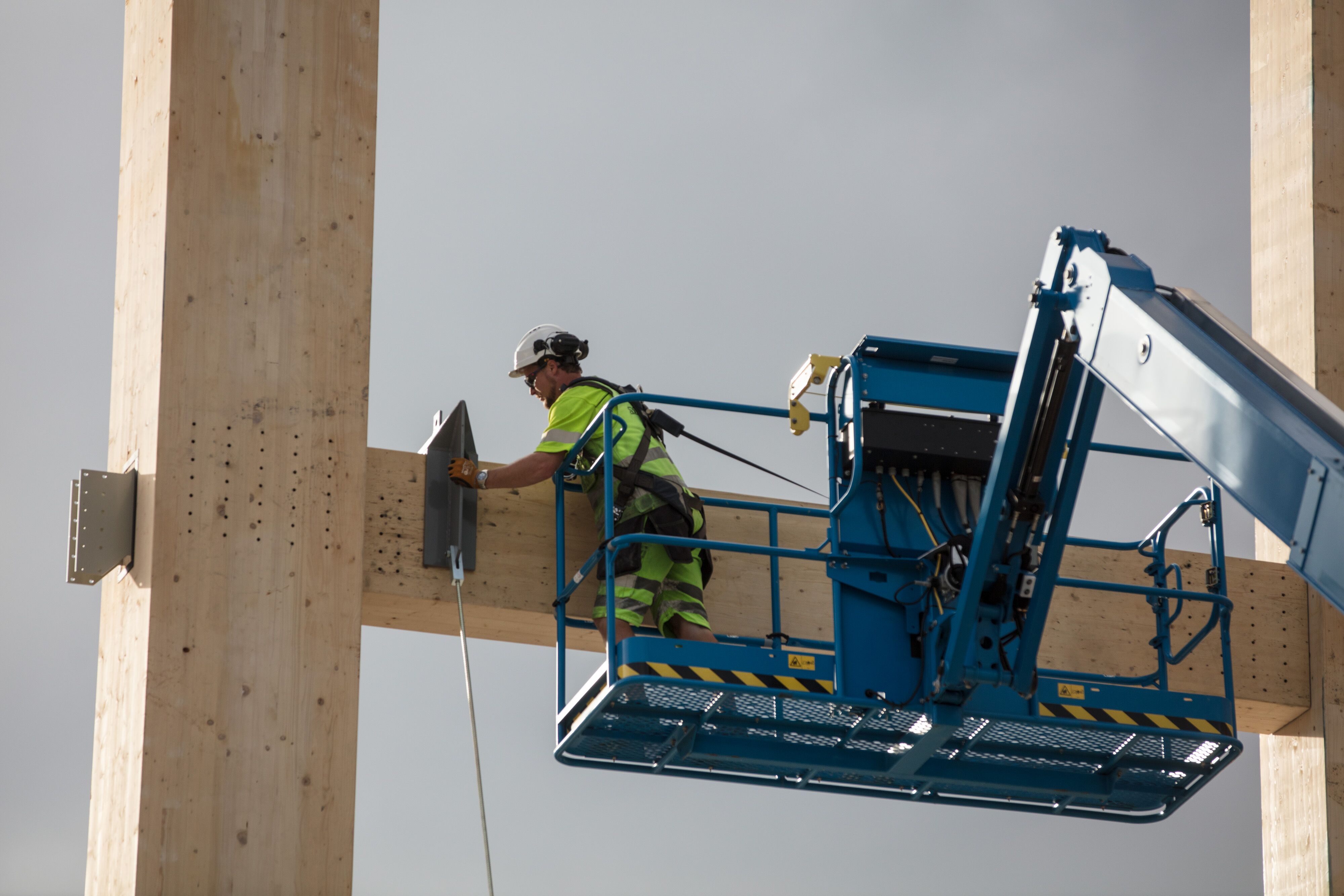 The glulam boss's expertise on large timber structures and tall timber buildings is attracting international attention. This is why he has been invited down under to take part in a workshop under the auspices of CTBUH (Council On Tall Buildings And Urban Habitats). The workshop is being held just before a major conference on tall buildings. The conference is Sydney CTBUH 2017 International Conference.
International standard
Abrahamsen will give a presentation at the "Tall Timber Workshop" on what is to become the world's tallest timber building – Mjøstårnet. He will then take part in discussions throughout the day on what the international standard should be for what can be called a timber building.

"CTBUH is a huge organization with a major impact in the international construction industry. The organization safeguards the interests of those who build and are interested in skyscrapers. You don't have to know a lot about building projects to realize that this is pretty huge. Currently skyscrapers approaching a kilometre in height are being built," Abrahamsen says.
Important conclusion
Abrahamsen says that the conclusion of the discussions he will be participating in on Sunday will be presented at the actual conference that starts on Monday 30 October.

"It's really exciting and interesting to have the opportunity to take part in something like this. As of today, there is no international standard or category for timber buildings. There are only categories and standards for steel, concrete, composite and combined structures (steel/concrete or concrete/steel). The discussion, and the conclusion we arrive at on Sunday in the workgroup I am taking part in, is thus important for the entire industry," he says.
The climate is gaining importance
Abrahamsen says that the climate issue is far more important than it has been previously on the international stage.

"Building with wood is all the rage. It's probably one of the reasons the topic is coming to the fore now," Abrahamsen says.
Mjøstårnet is on track
Abrahamsen also reports that construction of Mjøstårnet is going well and is on schedule.

"We are currently working on construction stage two out of five in total. This means that we have reached a height of 33 metres. Floors have been laid in four storeys, and the next four start now. These storeys will be finished at the end of November. After that we'll take a short break from the building. This will allow Ringsaker Vegg- og Takelementer AS to install walls from the bottom and up to the seventh floor. That will mean that indoor work can start in these seven storeys when the walls are in place," Abrahamsen says.
Complicated affair
The assembly of Mjøstårnet is a complicated and challenging affair. Among other things, Abrahamsen says that it is complex to work at heights.

"Assembly is done without external scaffolding. This means working with cranes and supplementing with lifts. Contractor HENT has only ONE large crane, and the use of it must be shared between the various disciplines working at the building site. At the moment, assembly of the wood structures has priority. This is a huge crane, and is very costly to use. Proper use of the crane is therefore essential both for progress and cost control on the project," Abrahamsen says.
Struggling with the elements
He explains that weather and wind on such a project also pose challenges.

"Our structures have good resistance to moisture, and that's nothing new. However, as previously mentioned, we will be starting to close the storeys up to the eighth level to limit moisture further down the building. When Ringsaker Vegg- og Takelementer start on the walls, we will start on the swimming hall next to the tower," Abrahamsen says.
Extreme accuracy
Building Mjøstårnet requires extreme accuracy in everything from the production of the glulam elements, processing and transport to hoisting and assembly at the building site.

"Ordinarily the structures are trial assembled in a hall before being disassembled and transported to the building site. This is not the case here. The structures are sent directly to the building site from processing for assembly. For this reason there are extreme demands toward accuracy and quality assurance throughout the process. Things can't be a millimetre off," Abrahamsen explains.
Replacements
He says that one glulam beam in Mjøstårnet had to be removed and replaced.

"There's always a certain risk that this has to be done. Regardless, this assembly method is better both for us and the others involved in the project as it ensures a shorter construction time," Abrahamsen says.
Time is of the essence
In a project of this scale, time is an essential factor for success. Client Arthur Buchardt is investing close to NOK 1 billion in Mjøsparken, where Mjøstårnet will be a key feature. Mjøstårnet's overall floor area will be around 11,300 square metres, it will be more than 80 metres tall, and it will span 18 storeys accommodating apartments, a hotel, offices, a restaurant and associated common areas. In addition, there will be a modern swimming facility and water park in connection with Mjøstårnet that will be around 4,000 square metres in size.