Why use time and energy on surface treatment of new cladding when we can do it for you?
All of our cladding is available pre-treated from the factory.
Your benefits from choosing factory-painted Heftig cladding:
Time and cost-effective
The paint is applied in optimal conditions
The cladding is protected from the start
The cladding's lifetime is extended
Choose just the colour you want
Assembly can be done at any time, regardless of weather and season
You avoid shrinkage marks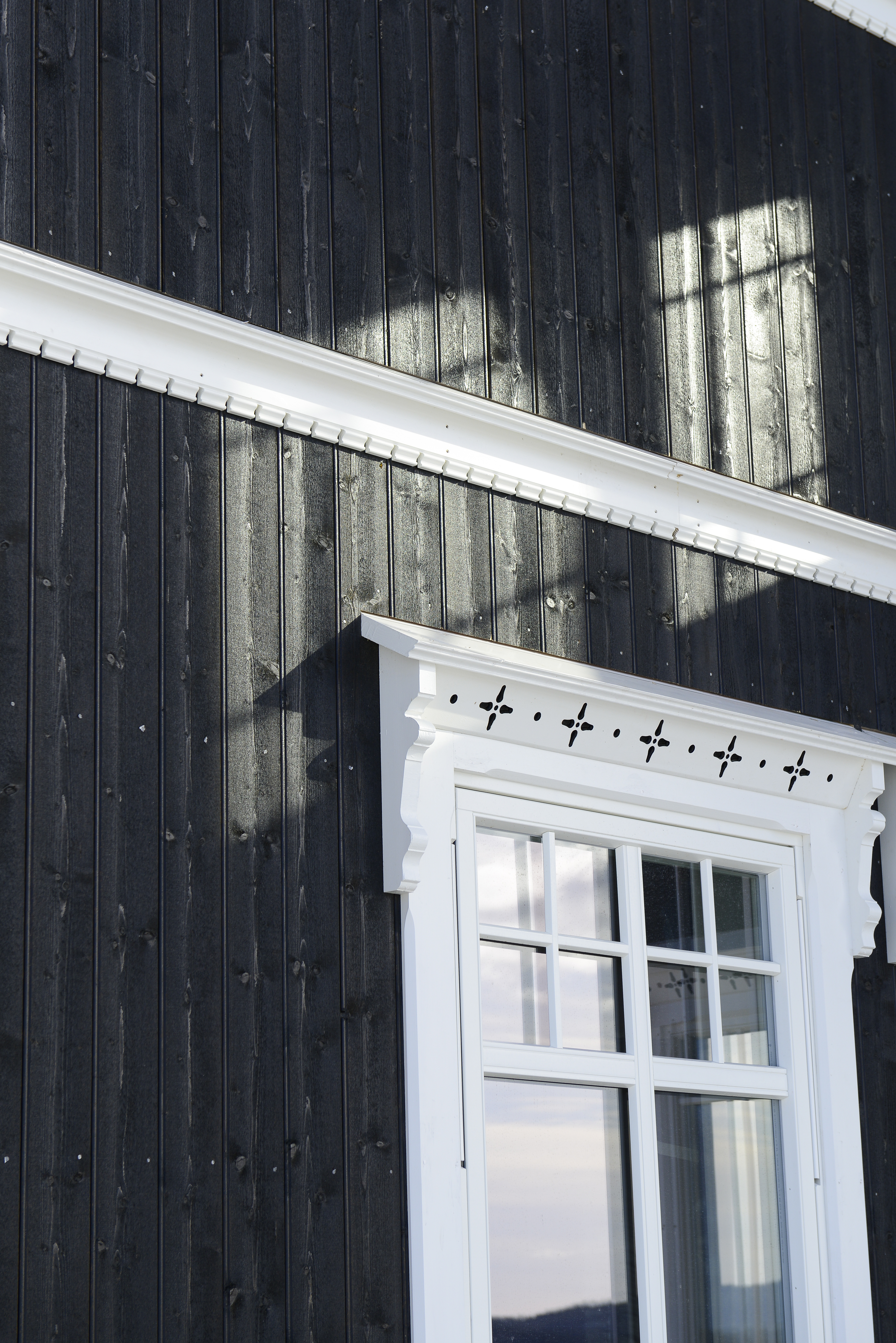 What is factory-painted cladding?
The cladding is primed and painted at the factory, in controlled conditions, with the right quantity and on completely fresh wood. We use only the best cladding raw material and the best surface treatment products on the market, Jotun Visir for priming and Jotun Drygolin ulitimat or Jotun Trebitt as first coat. When the cladding is installed, the building is primed and painted with one coat.
Factory-painted Heftig cladding lacks only the top coat
Why factory-painted cladding?
A wise choice when erecting a new building or renovating a façade, either at home or at the cabin. You first choose which type of cladding you want for the house, and which colour you want this to be. Standard colours are Eggshell, Frost, Warm Grey and Labrador. You can also choose from all of Jotun's attractive outdoor colours. Choose from transparent stain colours or a covering paint.
After all, it is priming and the first coat that is the hardest and most time-consuming job. You avoid this, and only have to apply the top coat. Do this as soon as possible, no later than within two years. The top coat provides a thicker layer of paint, and increases the cladding's lifetime. If you apply the top coat immediately, you also avoid washing the house, saving even more time. It's important that you treat hammer blows and end sections immediately to achieve satisfactory protection of your house.
Get help to choose colour descriptions, illustration photos and suggestions for colour combinations at utefarger.jotun.no.