Moelven delivered a solid result in the third quarter, which was marked by a world record and its biggest-ever investment.
Moelven Industrier ASA achieved operating revenues of NOK 129.6 million in the third quarter of 2018. This is an increase of NOK 91.4 million compared to the same period last year. Revenue in Q3 totalled NOK 2,494 million (against NOK 2,440.6 million in 2017).
– Moelven is affected by the activity in the global economy. A growing international focus and higher prices for wood products for industrial use are yielding good results for our Timber division. Construction in Scandinavia has cooled slightly, resulting in slightly reduced demand for the products from the Wood division. The Glulam, Modular Building and System Interiors business areas have experienced slightly different economic trends in Norway and Sweden, and are delivering varying results, says Morten Kristiansen, CEO of Moelven Industrier.
Innovative pellet factory
In August, Moelven launched plans for a pellet factory and a bioenergy plant for Moelven Soknabruket AS. This involves an investment of NOK 270 million, the largest of its kind in Moelven. It is the first time for 40 years that Moelven has built a brand-new facility.
This provides increased value-added from the whole log, and is an important contribution to sustainable growth in Moelven.
Enova is contributing NOK 66 million to this innovative effort, where the bioenergy plant will supply both the pellet factory and the sawmill with energy.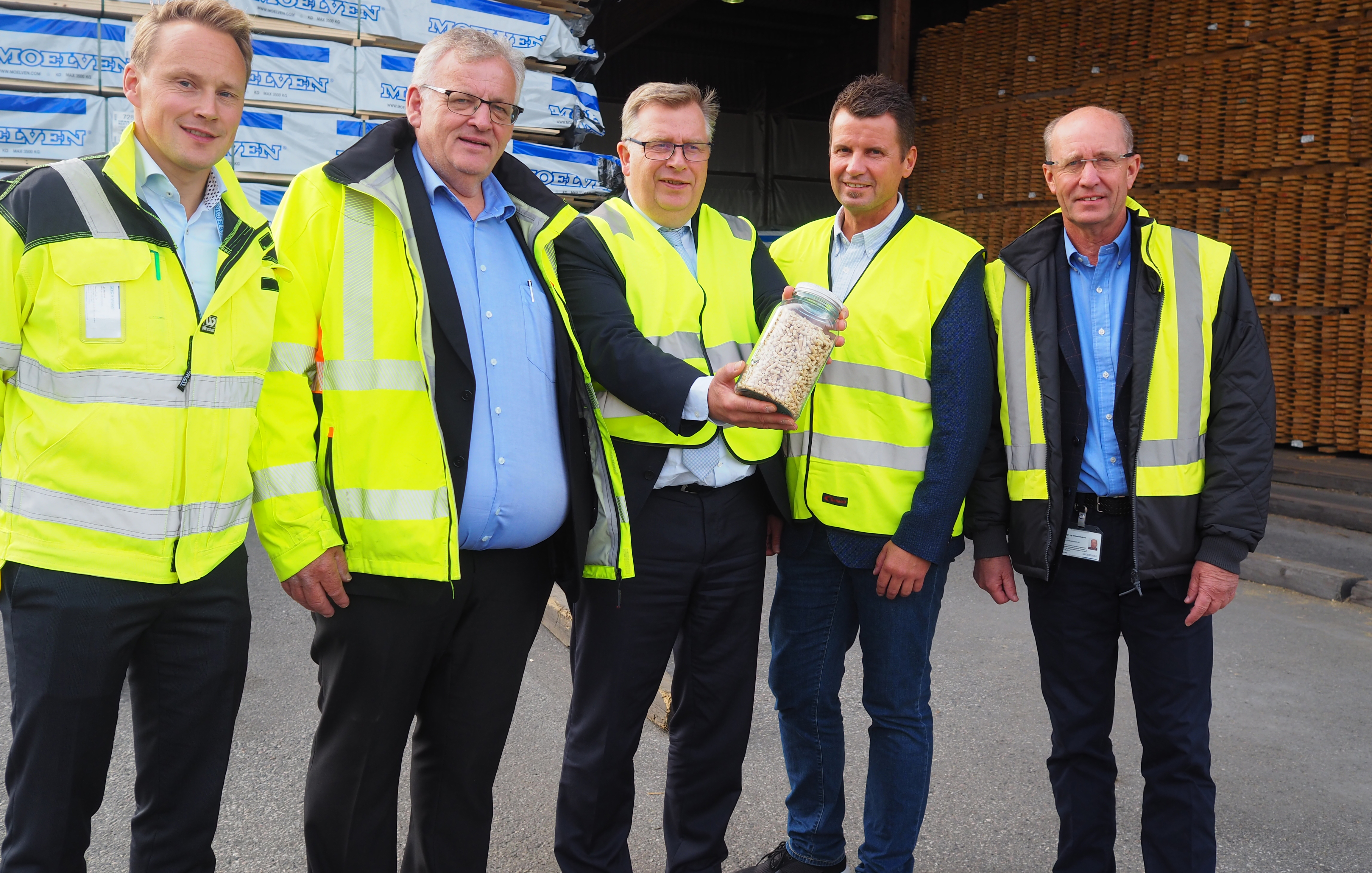 The world's tallest wooden building
The last beam in Mjøstårnet in Brumunddal was hoisted into place in the late summer, and it is now the world's tallest wooden building, at 85.4 metres. This is attracting great international attention. Apart from the sheer height there is a big focus on climate-smart solutions in the building, with glulam beams and the innovative Trä8 flooring developed at Moelven Töreboda AB.
Structural changes
Moelven's divisions are affected by economic fluctuations in different ways. The company operates in different markets, and this provides a good basis for further improvements. In the third quarter, it was decided to discontinue operations at Moelven Are as a means of strengthening the competitiveness of Moelven Wood.
– It is with a heavy heart that we have closed the workplace of our 21 skilled employees in Are. But if we are to operate in a sustainable way, we have to focus all the time on improving our operations and the structure of the group. This focus has been crucial to the economic turnaround at Moelven in recent years, and will continue at high intensity in the future, says Kristiansen.