- At Ridgeons we have a passion for the products and customers in our blood. This can only be achieved by investing in the staff, says Johnnie Sam, Non-Executive Director of the British timber and builders' merchants, The Ridgeon Group.
When we visited Johnnie Sam at the Cambridge head office, he was most keen to talk about the people who work in the company. This genuine interest in people and the employees of the company is captivating. According to him this is something that has characterised the management of Ridgeons for generations.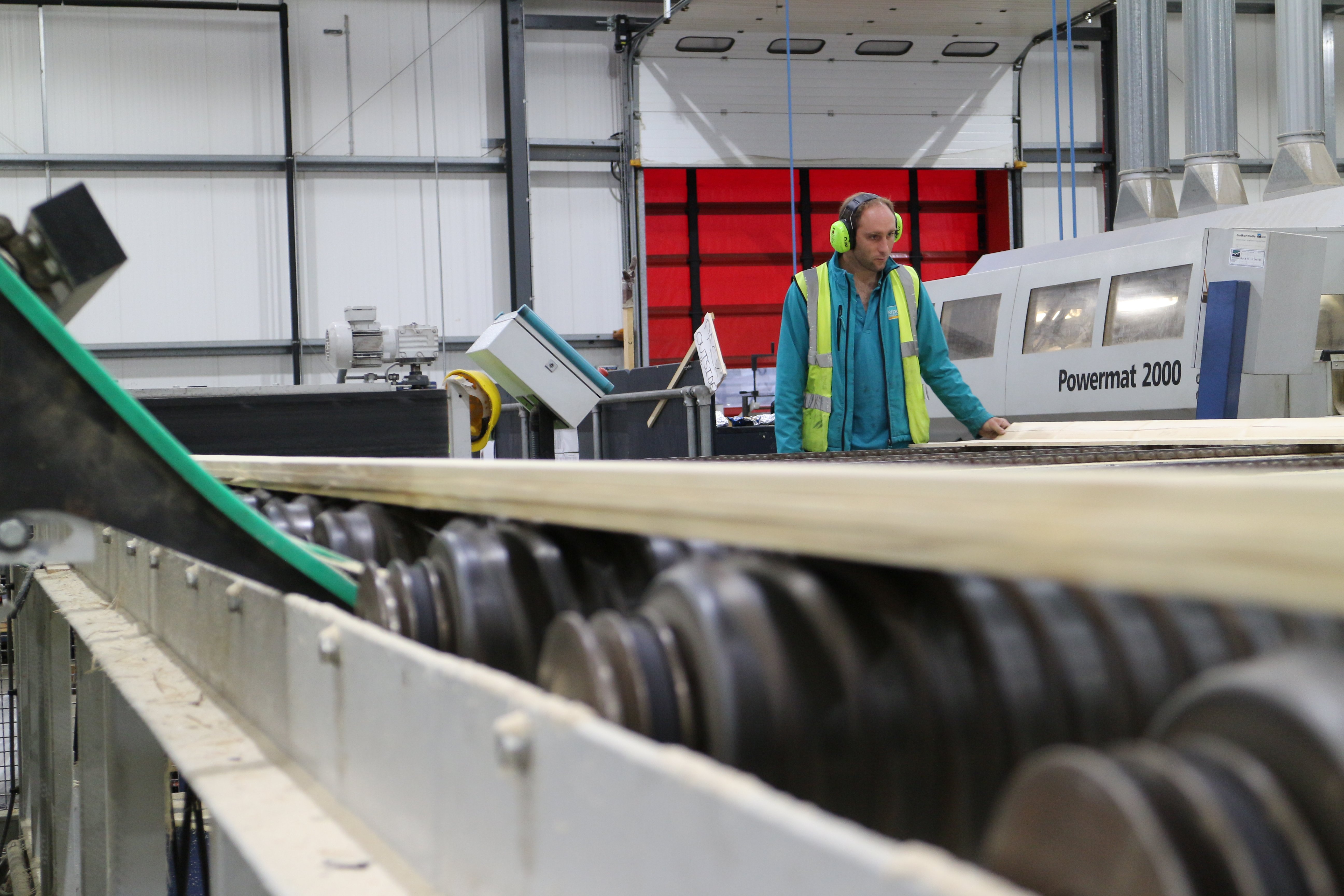 - Making sure that the customers are satisfied is of course at the core of every company. Ours included. And our employees will always strive to work even harder - to ensure customer satisfaction. We invest a lot in the people who work for us. Perhaps much more than many others. Employees with expertise in and knowledge about what they are working with are necessary to ensure customer satisfaction, says Johnnie Sam.
Family based
Ridgeons is a family-based company that has been in business since 1911. This is when Cyril Ridgeon founded the company and more or less operated it from his home in Cambridge. Since then, Ridgeons has grown steadily and it is now one of Britain's largest independent timber and builders' merchants.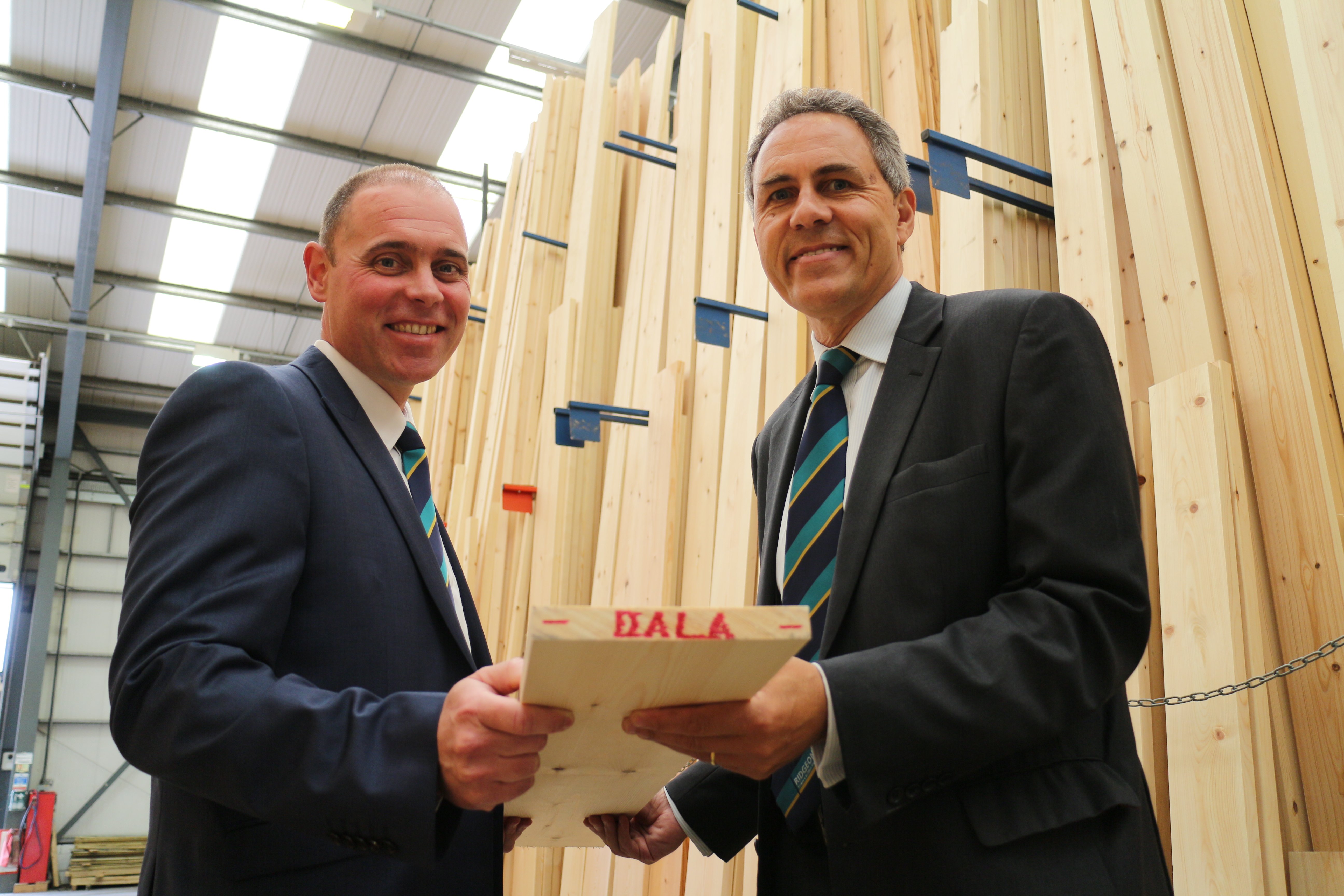 - We are now a fourth generation family business. Our task remains the same as in Cyril's day - namely, to make it easier for the customer to do business. We give exceptional customer service and advice at every stage of the construction process, says Johnnie Sam.
He goes on to say that the Ridgeon Group offers a wealth of knowledge and experience within the Timber Industry.

- The group constantly engages with colleagues, communities, customers and suppliers to ensure that they are continually offering the best possible working conditions, product and service to all stakeholders, he says.
Personal development
To ensure the continued growth and longevity of the Ridgeon group, Johnnie Sam and the other managers encourage all of the Ridgeons colleagues to take advantage of a programme of product training and personal development opportunities to enable them to progress further within the group.

- This has been a major success story for us, he says, – training, support, investment and belief in colleagues are the foundations upon which Ridgeons have built upon.
The youngsters
In addition to the internal training Johnnie Sam tells us that The Ridgeon Group, in conjunction with local schools, colleges and universities, regularly arrange student visits to Ridgeons branches where they are able to gain a better understanding and knowledge about Ridgeons, the industry, products and job opportunities on offer.

- At all times, the Ridgeons Edge, which defines the moral, ethical and fair approach to all stakeholders is explained to the students. This programme has been a fantastic success and resulted in many new colleagues joining the company with the knowledge and confidence that they will be able to build a successful career for themselves within the group in the years ahead. He goes on to say that this next generation of colleagues are pivotal to the group's future success.
Internal recruitment
In addition, the company has always focused on internal recruitment.

- The most important thing for us is that everyone who works at Ridgeons has a passion for the products and the customers. We must have it in our blood. Due to our extra focus on internal recruitment, our staff turnover is less than our competitors. We see a great value in this. When we are looking to appoint managers at different levels, we always look internally before we look externally. With us it is not uncommon for a manager of one of our branches to have worn many different caps while working for us in different roles. We have faith in our people.
Full potential
The Ridgeon Group is committed to ensuring that employees achieve their full potential.

- We are a family-run business, and have been so for over 100 years, promoting family values in our organisation by encouraging a healthy work balance. We aim to uphold our five key values: We must be ethical, enterprising, supportive, and straightforward and trusted with all stakeholders. We believe firmly in the values ​​which we apply to both how we treat our customers and our employees. Work is something that should be enjoyed and we try to engage, acknowledge and reward our employees for their valuable commitment to the Ridgeon Group. In this way they achieve their full potential, says Johnnie Sam.

Everyone counts
The message which is consistently delivered to every colleague within Ridgeons, is that every single person makes a difference. Their continued loyalty, commitment, exceptional customer service, passion, drive and product knowledge is according to Johnnie Sam at the heart of why Ridgeons remains a respected and highly regarded company by customers and competitors alike.

- We are all extremely proud to be part of the Ridgeons story and see ourselves as stewards strengthening the foundations for the next generation. This passion and commitment throughout the Group will enable Ridgeons to build on the amazing achievements and success which we have experienced during the past 106 years of trading, he says.