Within the four main areas, we report on specific sustainability goals. This will ensure that our customers can be confident that with Moelven as a supplier, they are they choosing sustainable products.
The four main areas for our sustainability work are: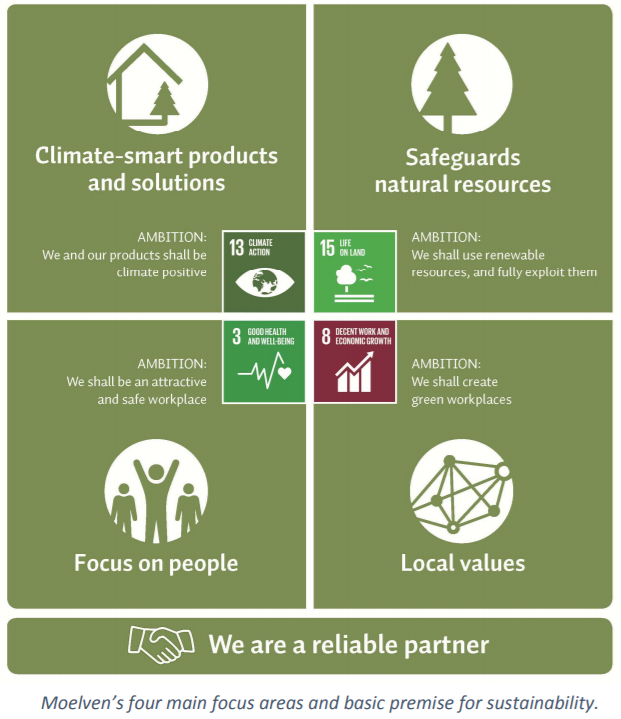 These areas have been selected because they are where we can have the most positive or negative impact on the environment around us. We have set ourselves ambitious goals for improvement, to ensure that we can help build a sustainable future from wood
Global Reporting Initiative
The analysis that forms the basis for our choice of focus areas, and significant topics related to the focus areas, have been conducted in accordance with the guidelines of the Global Reporting Initiative.
It includes an assessment of environmental and social impact through the value chain, stakeholder expectations now and in the future, and market-related changes. The key focus areas have been chosen on the basis of what is important for long-term value creation, as well as how the company affects and is affected by its stakeholders.
Where Moelven as a company has the greatest positive and negative impact on the outside world is also taken into consideration, while also bringing attention to the areas where Moelven has the greatest possible influence.