Today, Moelven publishes an internet version of its 2011 annual report. See video with President and CEO Hans Rindal and Moelven's divisional managing directors.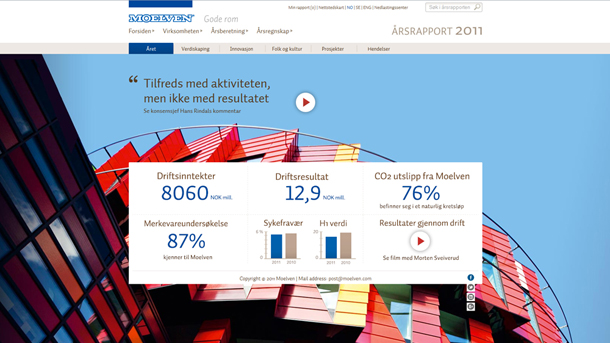 Moelven's annual report on the web covers the accounts and notes, videos with the CEO and divisional managing directors, innovation, highlights of 2011, some great projects, short meetings with employees and the culture at Moelven. You can also put together your own report or download the various parts of the report from the download centre. You can find this, and more interesting items, by clicking on the links below.
For further information, please contact:
Brand Manager Torgeir Berg, mobile 0047 970 74 440

You can also visit us on facebook, youtube, linkedin and twitter.